Delectable Chocolate
Brownies Recipes

Homemade and tested brownies
with tips to succeeded
Looking for brownies recipes? Are you craving chocolate? Do you need a fudgy brownie recipe? You have found the best place for delicious chocolate brownies recipes.  All the brownies listed below were tried and they all guarantee a good result.  Most of my recipes on this page use real chocolate with small additions of cocoa powder, making the end result taste really good. 

When making brownies, it is important to use the right kind of chocolate.  It has to be one that you would eat on its own.  If you use bad quality chocolate, your brownies will not taste that great.
Furthermore, if you want your brownies to be moist, you should not over-bake them.  Take them out when the cake tester comes out with few crumbs sticking to it.  If it comes out clean, you've over-baked them and they might be dry.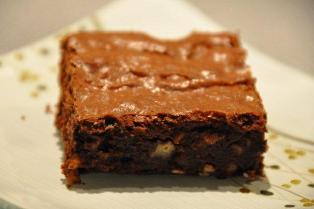 Making brownies is really straight forward.  I have only one recipe listed here which requires separate mixing.  All you have to do to make brownies is to mix the liquid ingredients in one bowl and slowly add the remaining ingredients to the same bowl.
In addition, you can only use a whisk instead of an electric mixer.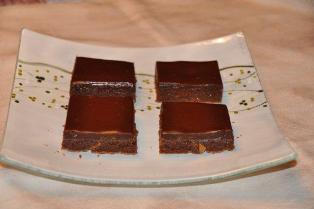 When I was making my brownies research, I found one technique of making brownies in small silicone forms.  What you have to do is move the brownie batter into a piping bag or a regular freezing bag with one corner cut off. 
You then need to pipe the batter into the forms.  One advantage to this technique is that you don't have to cut the brownies anymore, but the most important thing is that you have a nice thin crust all around each brownie, not only on the top. 
I really hope that you will enjoy these delicious recipes for brownies

---
Return from Brownies Recipes to Easy Cake Recipes Homepage