Cake Yeast Collection With Pictures
Easy cake recipes for fluffy and light cakes
To bake a cake yeast one just needs some time and patience. But don't get scarred. The time you need is to wait for the cake to rise, not your actual time in the kitchen preparing the cake. For some people yeast cakes present a mystery, but in reality with my easy cake recipes they are uncomplicated to make.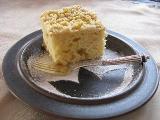 Streusel Cake – simply delicious and easy to make cake that stays fresh for few days.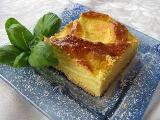 This recipe for cheese cake offers a nice alternative to the regular cheese cake. Since it is based on a cake yeast, it has a fluffy bottom, in contrast to the crispy one from the American or the European cheesecake.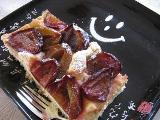 Try this delicious plum yeast cake recipe next time you buy tasty Damask plums. This easy fruit cake recipe will surprise you with its taste and texture.


Baking with yeast was first started in ancient Egypt, refined during times, and now there exist couple of different types of yeast that can be used in baking.
The most common one is Baker's yeast which is used as a leavening agent in baking bread and cakes.
I always used compressed yeast, which is sold in most supermarkets in the cooling section, often next to butter.
It is packaged in small cubes and one cube usually is enough for 500 g of flour; one per cake.
It is a soft solid and beige in color.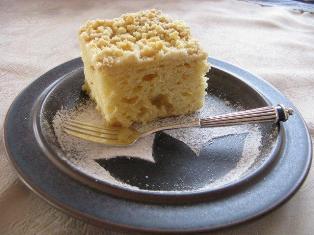 If you like, you can also use instant yeast in dry form, regular active dry or rapid rise. Rapid rise yeast saves time since the dough rises in half the time; however you lose some taste and texture.
Active dry yeast and compressed yeast can be frozen for longer periods of time.
I always freeze compressed yeast since I tend to bake impulsively and don't want to go shopping for any specific ingredient.
To defrost, you just have to add it to the warm milk called for in the yeast cake recipe. It will dissolve in 5 minutes.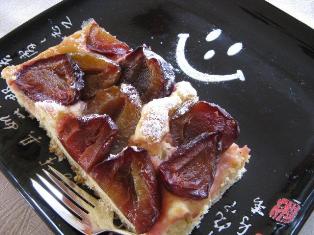 It is important to mix the yeast with warm milk and sugar since yeast needs warmth for activation and sugar for growth.
It is also important to knead the dough for a while since it makes the flour elastic and adds air into the dough making the cake fluffy and light.
The more you knead, the more air pockets you will get. I usually let my machine run for 20 minutes.
In addition, take your time and let the dough rise. In my best cake recipes you need to do this twice, first with the milk, sugar and flour only, second when the dough is completely done. The dough needs to double its size. If it does not, the cake will be dense.
My mother-in-law always made yeast cakes without letting it rise the first time (milk, sugar, flour) and she never liked them that much since they dried out so quickly. She came to visit once during plum season and I made my plum yeast cake which she loved.
That was because I always let the dough grow twice. In my cook book it says to grow it three times, after the dough is in the form, but I honestly don't have the patience.
What is also so great about cake yeast is that one can freeze the baked cake. It tastes very good when defrosted, so if you won't be able to finish it in two days, you can always freeze the rest and enjoy it later.
We do that a lot, since I bake too often and my freezer ends up being full with cakes. It comes in handy when one is sick or you have unexpected guests and nothing to serve.
Enjoy these cake yeast recipes.


Return from Cake Yeast to Easy Cake Recipes Homepage