Do you have a sweet tooth and need wheat free recipes? Does your wheat allergy drive you crazy whenever you go out? Well, don't worry; at least at home you can enjoy cakes (if you bake them yourself) with my tested best cake recipes.
Wheat Free Recipes

If you like cheesecakes then you could make all of them with just one small adjustment. Use a shortbread dough recipe with spelt rather than with wheat. Go to my page on shortbread recipes and pick the one you like most.

For this Plum Cake Recipe there are no adjustments necessary. Just substitute the regular flour with spelt flour.

Best cinnamon coffee cake recipe that is easy and quick to make. Try this best coffee cake easy recipe next time you have guests over. No adjustments are necessary for baking with spelt flour.

Easy pecan cake recipe that will amaze you with its original taste. The cake is completely flourless, so if you have wheat allergy you will be very happy with your find.

Simple Victoria Sponge Cake Recipe . Enjoy this basic sponge cake recipe – it is delicious. No alternations needed, it bakes just fine with spelt.

Try this delicious plum yeast cake recipe next time you buy tasty Damask plums. This easy fruit cake recipe will surprise you with its taste and texture. No alternation is necessary. Just use white spelt flour instead of wheat flour.

Super easy cake recipe that can be used as a birthday cake, muffins, fruit cake, or an every-day cake. No adjustments for spelt flour are necessary.

Streusel Cake - simply delicious and easy to make cake that stays fresh for few days. No adjustments are necessary for baking with spelt.

Easy fruit cake recipe with red currants. This easy fruit cake recipe is done in no time. Especially if you choose to make the cake flourless, then the preparation time is really short.

Delicious flourless cake recipe. Try this dark chocolate raspberry cake recipe as easy summer dessert!

This cheese tart recipe is really a dulce de leche cheesecake recipe. I added it to my best cake recipes immediately after trying it out. It is simply delicious. The only adjustment you need to make is to add one more spoon of cream to the shortbread.

Easy Original Carrot Cake Recipe that makes the best cake in the world! Try this moist carrot cake recipe for birthdays, christenings, holidays, and all other special occasions. Best of all, there are no adjustments necessary for baking with spelt flour.

This Yule Log Recipe delivers a very nice, moist, and most of all, delicious cake. The cake itself is flourless, so those with wheat allergy can enjoy it.

Delicious Best Red Velvet Cake Recipe. Need easy kids birthday cake recipes, try this easy cake recipe! No adjustment necessary. I baked this with white spelt flour and the cake was great.

For this fruit tart recipe you just need to add 1.5 tablespoon of cream, not 1 tablespoon to the shortbread dough.
Wheat free recipes for cakes don't have to be tasteless. If you make some adjustments you can bake most of your favorite cakes using substitute flour. Did you ever hear of spelt flour? You probably did if you have had your allergy for a while, if you are newly diagnosed, you might not have.
Spelt is a subspecies of wheat and most people allergic to wheat can eat spelt. The flour is very similar and one can bake with it most cakes by making small adjustments. Spelt flour is available now in most stores in the USA, Great Britain, and other countries around the world. If you cannot find it in your local grocery store, look in a health food store.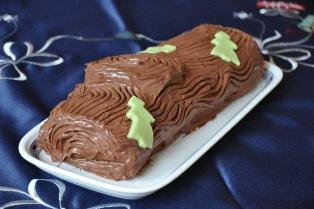 One can find now variety of products made from spelt flour, like pasta, bread, rolls, pretzels, and even croissants. I'm lucky enough that we have an organic bakery near us that has all these products. You can probably get, if not all, then some in your local health food store.
I just recently found out that I have wheat intolerance and now have to change the way I bake. As I experiment baking with spelt flour, I will update this site with wheat free recipes. Spelt has a moderate amount of gluten and it is suitable for cakes, but it needs some modifications. I'll be posting them as I explore this new way of baking. So, for you it means that there is no need to look for flourless cake recipe; you can bake as usual, just with spelt flour. Face your wheat allergy with a smile and enjoy my wheat free recipes.
Return from Wheat Free Recipes to Easy Cake Recipes Homepage