Homemade Easy Cake Recipes

Tested and tried by my whole family

Are you in need of easy cake recipes with great instructions?  Are you searching for the long lost homemade cake recipe for a strudel?  Or maybe you just need a quick and easy dessert such as puff pastry?  

This website is a collection of my best homemade cake recipes, all baked by me or my family. I enjoy baking very much and want to share this rewarding experience with you. Baking cakes can be relatively easy, especially if you use my best cake recipes and follow my detailed instructions.

On this website you will find plenty of baking tips and cake decorating ideas.  Take a look at my birthday cake section.  There you will find extensive step by step descriptions for each cake listed.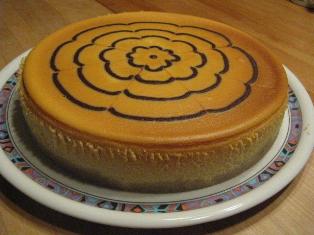 I think that the best cakes are the homemade ones, the ones which maybe don't look as good as the these made by a professional pastry chef, but they are made with love and that makes all the difference.


Hello, my name is Barbara and I created this homemade cake recipes website to help you bake the best cakes.

All the recipes have pictures so that you know what the end result should look like. You will find recipes for chocolate cake, fruitcake, apple cake, sponge cake, cheesecake and much more.


My baking instructions include tips to simplify your prep work or fix some mishaps.  Whenever appropriate, I also suggest useful gadgets that make your life in the kitchen easier. Some preparation techniques have pictures to show each step, others have simple descriptions. My cake recipes are easy to follow and best of all, they all taste great.


I invite you to come in and take a look at some of my favorite easy cake recipes. I am sure that you will find here something that will become your family's favorite cake.


Good Luck and Bon Appétit