Strudel Recipe Collection
Try these easy cake recipes
Not every strudel recipe comes out like you expected. My mom once tried a new recipe and the strudel dough was not eatable. I tried all my easy cake recipes to make sure that they are indeed good.
You will find in my collection a traditional German strudel. This cake is different from the others since it is made of very elastic pastry dough that has no sugar content, but it is mostly made from flour, egg, water and butter. It should be rolled out very thinly and then made using the help of a tea towel or a silicon mat.
Strudel Recipes

This German apple strudel is made with the traditional strudel dough. Most apple strudel recipes use a variation of this dough. It is a mixture of flour, oil, and water, no sugar. In contrast to yeast strudel dough , this one is very thin and crispy.

This Poppy Seed Strudel is a traditional Christmas cake recipe. It is also liked very much in Germany and it looks more difficult to make then it really is. My recipe for the yeast dough is easy and makes a perfect base for making a delicious strudel.

This easy to make apple strudel can be done in many variations. Just check what fruits you have available and you can make this cake in no time.

Basic strudel dough recipe. Try this easy cake, add different fillings and create a great homemade masterpiece.

I love this cheese strudel since it always comes out. Some strudel cake recipes are not fool proof, but this one is really simple due to the yeast dough which is easy to work with.

This almond strudel is one of my easy desserts to make. Whenever I need a good dessert, I end up making this one. The filling is easy to make and the strudel dough is also done quickly.
The traditional Austrian or German strudel dough is different from its relations made in other parts of the world. The other cakes are made from puff pastry, phyllo dough or yeast dough. The one made from yeast dough has less filling but more dough since the yeast makes the cake rise.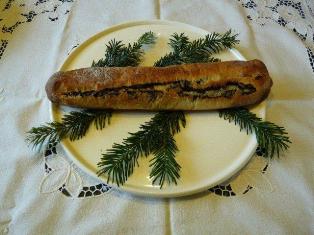 Strudels are very tasty cakes since the filling keeps the dough moist and one can keep it for couple of days. It should always be covered in clear foil to prevent from drying out. You can also create a completely original cake by making your own unique filling.
Once one masters the method of rolling the dough together with the filling, then the cake really presents no challenge and it is easy to make. I always roll out the yeast dough on parchment paper and use it to make the cake.
Take a look at the pictures below and enjoy my yummy strudel recipes below.

Return from Strudel Recipes to Easy Cake Recipe Homepage