Easy Kids Birthday Cake Recipes
Choose from unique birthday cakes, flourless cakes, or just simple easy mix cakes.
Are you in need of easy kids birthday cake recipes? Are you looking for unique birthday cakes or just easy birthday cakes? You found the right spot with plenty of birthday cake recipes.
As I build this website, I will be adding much more birthday cake recipes, but already, I think that you will have some choice to choose from. My favorite is the flourless cake with raspberries and my kids love the easy cake recipe for their birthdays.
Below you will find different easy birthday cakes which have all different base cake recipes.
You can make so many amazing unique birthday cakes just by taking your favorite base cake and your favorite icing and put them together.
I just recommend to make the cake layers wet with sweet strong tea. Best cakes are the moist ones, so if you use a sponge cake or a lemon cake which are usually dry, then make sure to make them wet by pouring spoonfuls of tea onto the layers.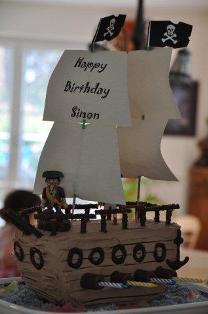 You can add alcohol to the tea or just use any fruit juice that you like. Of course the juice has to complement the cake, so if your base is a nut cake, apple juice is not the best choice.
As kids birthday cake recipes I would suggest using the easy cake recipe, carrot cake recipe, and pecan cake recipe.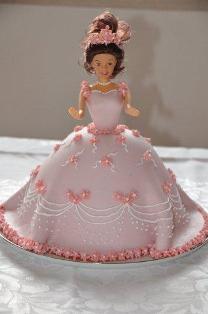 I use small fruits with the easy cake recipe to make the cake moister. I suggest using blueberries, red currants, or plums cut in small pieces.
The pecan cake recipe gives you an idea how to decorate with nuts or raisins. Not everybody likes so much icing on their cakes, so here you can save on icing since you don't need to pipe anything out, just place almonds, walnut or pecan halves on the cake.
You can also decorate with preserves such as sour cherry preserves or wild apple. I hope that I will be able to give you some ideas in your search for kids birthday cake recipes.
Try my unique birthday cakes next time you need a special occasion cake!

Return from Kids Birthday Cake Recipes to Easy Cake Recipes Homepage