Gingerbread Recipe
Traditional Christmas Cake Recipe
The gingerbread recipe below comes from my favorite cook book. This gingerbread cake recipe has been tested by my family and we enjoy it every Christmas. If you need a traditional Christmas cake recipe, then this cake definitely makes the cut.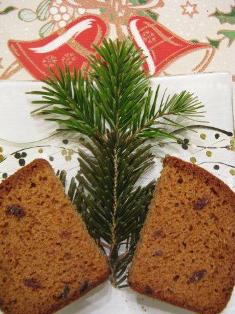 Christmas baking can be stressful, but this gingerbread cake can be prepared ahead of time. Starting from the XV century, gingerbread cake has been prepared for a couple of months or even years, fermenting the dough in the process.
Of course, nobody does that anymore, well except my sister, who lets the dough ferment and sit for one month.
Now-a-days it is better to place the gingerbread dough in a fridge and let it sit there for a couple of days. One can also bake part of the gingerbread cake, grind it, and add it to the rest of the dough.
This process will preserve the gingerbread cake, making it stay fresh for a longer period of time.
Try my gingerbread cake today!
Gingerbread Recipe
For the gingerbread cake:
• 500 g (3 1 /3 cups) flour
• 250 g (8.8 oz) honey
• 150 g (3/4 cup) sugar
• 50 g (1.8 oz) butter
• 100 ml (3.4 fl. oz)beer
• 100 g (3.5 oz) walnuts, chopped
• 5 eggs, separated
• 15 g (0.5 oz)gingerbread spices
• 10 g (0.35 oz) baking powder

To make gingerbread spices you will need:
• 2 teaspoons ground cinnamon
• 1 1/2 teaspoons ground cloves
• 1/2 teaspoon ground nutmeg
• 1/2 teaspoon ground ginger
• 1/2 teaspoon cardamom

Preheat the oven to 190°C – 375°F

Prepare the gingerbread:
• Caramelize on a frying pan two tablespoons of sugar.
• Add beer, honey, rest of the sugar and cook for 5 minutes, constantly stirring.
• Add the spices and cool of the mixture to room temperature.
• Place half of the flour in a large mixing bowl, add the cooled off beer-honey mixture.
• Add melted butter, egg yolks, baking powder and mix well.
• Add the rest of the flour, chopped nuts, egg whites, and mix well.
• Place the dough into a buttered and floured bread form (9 x 5 inch) and bake in preheated oven at 190°C (375°F) for 1 hour. You can also use a different form, but you might need to bake it longer or shorter, depending on the size of the form you are using.

This Gingerbread Recipe comes from "Najlepsze przepisy kuchni polskiej" by Marek Lebkowski.


Click here to rate this Easy Cake Recipe
---
Return from Gingerbread Recipe to Christmas Baking Recipes
Return to Easy Cake Recipes Homepage