Best Cookie Recipe for south German Arbertle Christmas Cookies
They are easy to make with kids, perfect for Christmas, and as snacks in between meals.
This best cookie recipe is very popular in the south-west part of Germany and is known there as "Albertle Plätzchen." I have this easy cookie recipe from my German mother-in-law since she lived in Schwaben (part of Baden-Württemberg)for over 10 years.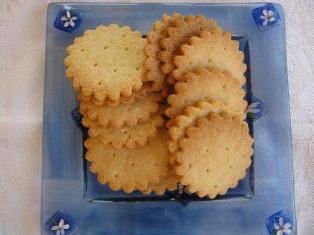 I have plenty of German Christmas cookies recipes from her, but these ones are my favorite. They are not overwhelmingly sweet and the potato starch makes them exceptionally crispy.
I enjoy them throughout the year and I can really recommend them to you. If you are looking for easy kids Christmas cookies recipes, or just easy cookies, you have to give them a try.
The best thing about these easy cookies is that they take no time to make them. I make one portion in 40 minutes, baking time included. Enjoy this original Southern German recipe for easy cookies.

Best Cookie Recipe - Albertle Plätzchen
Ingredients you will need:
• 2 eggs
• 250 g flour (1 2/3 cup)
• 120 g sugar (4.2 oz)
• 85 g butter (3 oz)
• 100 g potato flour (3.5 oz)
• 1 spoon vanilla sugar
• 1 teaspoon baking powder

Special equipment:
• Cookie cutters

Preheat oven to 180°C – 355°F

Prepare the cookies:
• Knead the flour, butter, sugar, potato flour, vanilla sugar, baking powder, and eggs to smooth dough. I recommend using the hook attachment on most mixers, but you could use your hands.
• Flour the surface where you will be rolling out the cookie dough. Roll the dough until 1/8" thick (2 mm) and cut out the cookies.
• Bake for 15-20 minutes at 180°C (355°F)or until light yellow.

Christmas in Germany is celebrated from 1st of December. The "Advent" time is very important and usually all preparations for Christmas are done shortly before. Christmas baking is a big part of these preparations and most households have 10 different types of cookies ready for "Advent." My homemade recipes for Christmas cookies come mostly from family and friends. I hope that you will enjoy my best Christmas cookies recipes. Merry Christmas!

Click here to rate this easy cookies recipe
---
Return from Best Cookie Recipe to Easy Cookies
Return from Best Cookies to Easy Cake Recipes Homepage