Moist Banana Cake Recipe
Try my quick and simple cake recipe
I have this easy banana cake recipe from my mom-in-law. We used to live in Georgia, US, and I needed a quick cake recipe since I always had left over bananas. She gave me this easy cake recipe to solve my old banana problem.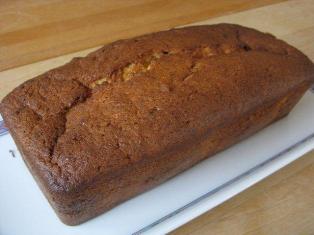 Anyway, this moist cake recipe is great if you have left over bananas. What do you do with them, before they end up in the trash? Well baking this easy and tasty cake would be an answer. You just need few ingredients and 30 minutes of your time.
It really is as simple as the recipe below.
So, if you are looking for a solution to your old bananas problem, try my simple and easy cake recipe.

Easy Cake Recipe
For the cake batter:
• 300 g flour (2 cups)
• 200 g sugar (1 cup)
• 250 g butter (8.8 oz)
• 4 eggs
• 1 tablespoon vanilla sugar
• 1 tablespoon and 1 teaspoon of baking powder (1 bag of an European baking powder ex. dr. Oetker)
• 4 table spoons grounded hazelnuts
• 3 bananas

Preheat the oven to 200°C – 390°F

Prepare the cake:
• Beat the butter, add egg yolks, sugar, and vanilla sugar; mix well.
• Add flour and baking powder.
• Smash bananas and add them to the batter together with the hazelnuts.
• Whip the egg whites and add to the batter. Mix in the egg whites with a spatula.
• Pour to a buttered and floured form and bake 45 minutes at 200°C.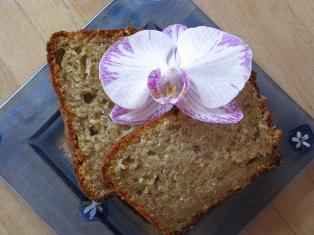 Enjoy this easy cake recipe.


Return from Banana Cake Recipe to Fruit Cake Recipe
Return from Moist Banana Cake to Easy Cake Recipes Homepage